Where to start and what to expect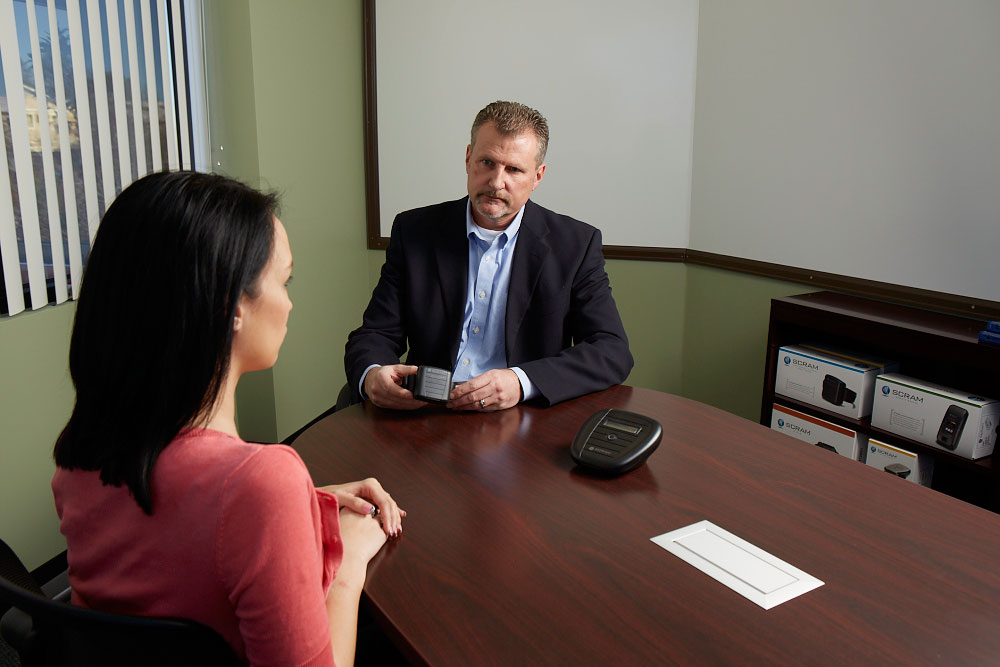 The information below will prepare you for your initial appointment and installation of your SCRAM alcohol or location monitoring device.
Step 1
Call for an appointment: (800) 413-6221
Step 2
Complete our Client Intake Form
Step 3
Please bring the following to your appointment:
Valid driver's license or government-issued photo ID
Any court or pre-trial issued documents
Name and phone number of your attorney
Step 4
Pay the one-time installation/maintenance fee.  This fee covers installation, maintenance, and any incidental damages to the equipment and is due at the time of install.
We accept all credit & debit cards and money orders.  We do not accept cash.
At the time of your appointment we will:
Review the Client Intake Form with you
Explain and clarify the Participation Agreement prior to you signing
Install or provide you with the appropriate SCRAM monitoring device
Activate the monitor
Answer any questions you may have pertaining to our monitors or services
Future Appointments
At future appointments, the following may take place:
Review activity reports if necessary
Discuss any necessary schedule changes
Collect any monies due